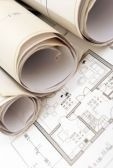 Superior Construction is dedicated to creating enjoyable living with the highest quality in mind to ensure you are truly getting your dream home. We believe that honesty and integrity are the two most important aspects when choosing a home builder.
Superior Construction is located in Sioux Falls, SD and has been building homes for 11 years in Sioux Falls and surrounding areas. Superior has won the Parade of Homes "Award of Excellence" in 2006, 2007, 2009, 2010, and 2011.

Chad Young
Chad Young is the owner and builder. Born and raised in Sioux Falls, he has more than 15 years of experience in the construction industry. Chad was introduced to construction while working under his uncle building fences and decks which led to a project management position. His passion of home building began while working with a local framing company building residential homes. With hopes and dreams of becoming a home builder and his drive, and creative talents he has developed along the way he started Superior Construction in 2002. Chad involves himself in every aspect of the home. He has the knowledge necessary to build a quality custom home and answers any questions you may have. He is also skilled in many trades involved in the construction process
Jill Young
Jill Young is co-owner of Superior Construction. Jill has over 8 years of experience in working with home owners. Jill brings her creative design and expertise to each and every phase of construction. She works one on one with her husband providing the home buyer with a hand on approach. Her love of design and building shows through her unique ability to bring stunning character to every home. One part design, one part business professional.